House
Casa Salome Viñales, is a very cozy accommodation with an ancient, baroque and modern mix.
C/Camilo Cienfuegos #60B (e/Sergio Dopico y Celso Maragoto), 22400 Viñales CU
+34617391185
happyflis.obc@gmail.com
Our house (CASA SALOME VIÑALES) was built in 1976 and remodeled in 2009, it presents a very cozy constructive atmosphere of an old, baroque and modern mixture; It is composed of a garden, portal, living room, dining room, terrace and 4 bedrooms, it has two rooms for rent, both spacious, well lit and ventilated and each with its private bathroom and also have the following comfort: Split, Cold Water / Hot, Minibar, Hair dryer, Parasols, Safe, Terrace, Supplies, etc. Room 2 which is on the second level has a balcony and two terraces and the gastronomic service of both rooms is carried out on one of the terraces.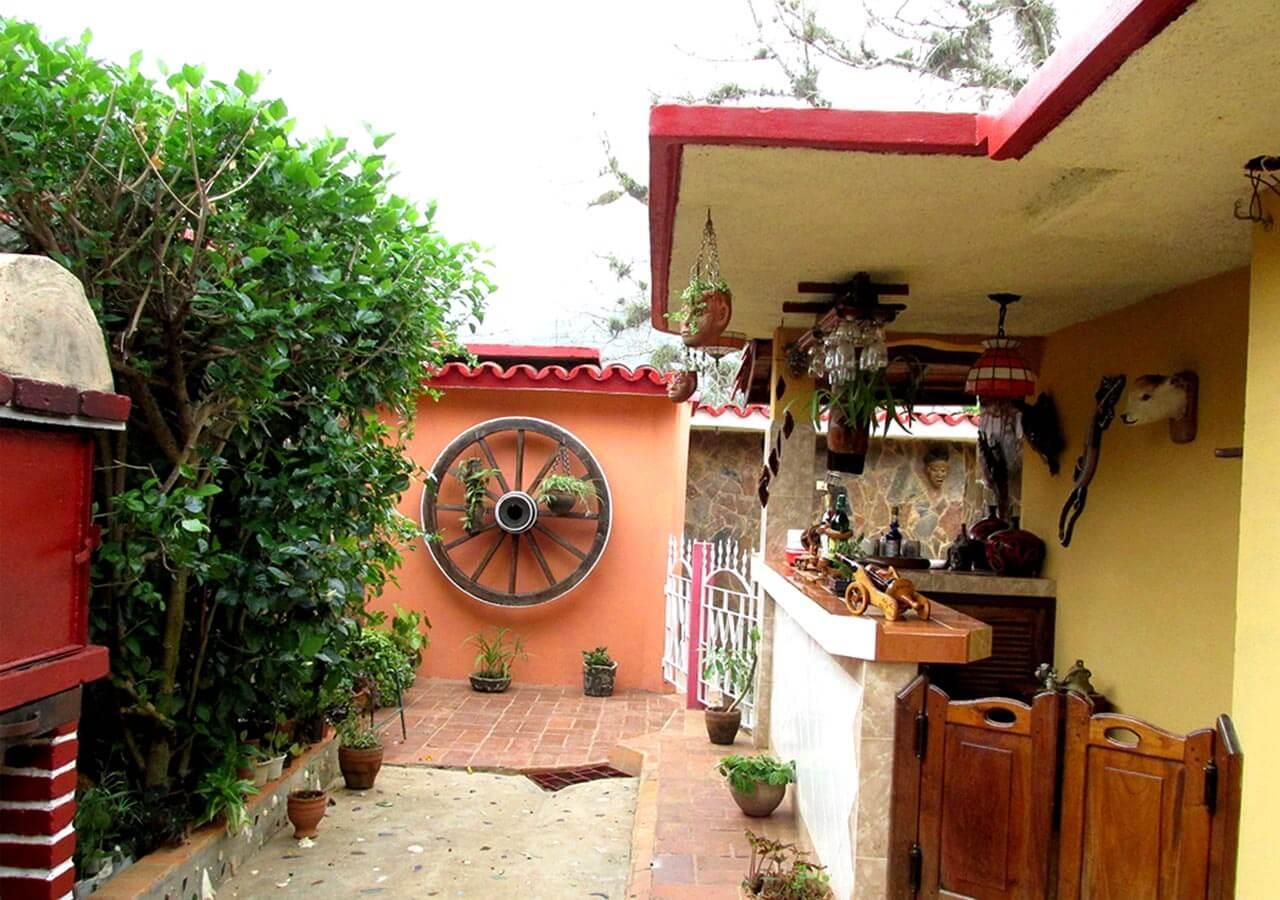 Our Guests Say:
The landscapes and its garden made us fall in love. The kitchen they prepare and the comfort of the rooms make it seem like you are at home. (Paolo, Italy)